It's February already meaning PROM SEASON for high school kids. I attended prom some 5 or 6 years ago and I want to forget it!! My gown and make-up was a disaster!! Fashion then wasn't as it was now, and I wasn't as confident then as I am now so I was pretty limited. Lucky for the high school kids now, they have access to a lot of resources for inspiration like the internet, bloggers, etc. Plus, stores now offer better, more fashionable clothing and designers are more creative and adventurous. Kids these days are so lucky.
Anyway, here are some of my tips and picks for prom season.
My favorite star whom I watch out for on the red carpet for her age and personality-appropriate choices is Selena Gomez. She just always gets it right for me!
Selena with Vanessa Hudgens
Tip: #YOYO You're only young once so try to shy away from jewel tones that can make you look older. Try wearing this beautiful plum of Vanessa's.
She has everything for every prom theme:
OSCARS-themed prom: grown up and sultry with Justin Beiber
princess-y prom dress with the embellishment
very a la Sofia Vergara: sultry with metallics
Grecian goddess inspired
youthful canary yellow :)
simple, classic and clean
You know who else I love?
Emma Watson (I'll always love her)
She can go from sweet to girly to edgy.
and
Kate Middleton
beautiful color. beautiful detail in the back
favorite gown of hers!
as well as this!
All of her looks are simple but polished, and her real self shines through!
Tip: Prom dress picking DOES NOT have to be complicated. Just put these two in mind: FIT and PERSONALITY. Your prom dress has to fit you well because too tight or too loose dresses look unflattering in photos! Second, don't try to choose complicated dresses and designs--stick to who you are because prom pictures are forever! You can't escape them. It'd be sad to see yourself a few years down the road as the good girl who tried to be goth, even if you're not. Look at Kate Middleton. She knows her style and sticks with it and always looks like she has a good time. I mean, you can't have fun if you're uncomfortable! Also, don't just accept and accept what your designer (or mother) wants. Tell him/her what you want and compromise. What designer doesn't want his client to look fab?
For reference, some of my favorite designers for dresses are Elie Saab, Georgina Chapman and Karen Craig for Marchesa, and locally, I like Rajo Laurel, Debbie Co, and Veejay Floresca. Oh and Sassa Jimenez makes the most whimsical and girly gowns! You can try looking up their designs if you want. If you're from Davao, you can contact Bobby Castillo of Alta Moda (he fixed my disaster dress from junior year because I rewore and reworked my dress for senior prom), or you can also call on student designers like my friends Wilson Limon and Kyrie Banos
At a glance
Glam = fringe, metallics, fur, bold patterns, statement accessories, sequins
(think 1920's flapper girls, 1970's disco era; Dolce and Gabbana)
vs
Fairy/girly = lace, chiffon, tulle, sheer, ruffles,
(think 1960's; Chanel)
Best TV/movie prom dresses
Blair Waldorf, Gossip Girl
Serena van der Woodsen's debutante ball dress
Hermione's Yule Ball dress, Harry Potter 4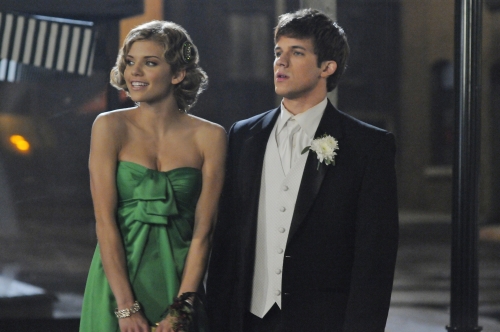 Naomi Clark, 90210
This scene was so kilig!!Too bad they didn't end up together
Bella Swan, Twilight
Who could forget her freaking Chucks?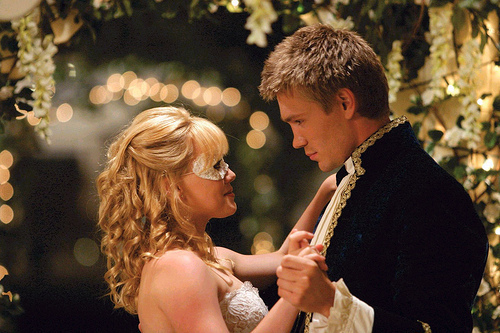 Sam, A Cinderella Story
GAH the way Chad stares
Josie Geller, Never Been Kissed
Prom theme: Meant for Each Other
I love the scene too :")
This is a super long post but I hope you liked it!
Need more prom advice? Need a second opinion or a shopping partner?
I'd love to help!
Please feel free to message me questions in the Comments part or email me! :)
TWITTER | TUMBLR| INSTAGRAM | PINTEREST | CHICTOPIA
Please like Davao Fashion Bloggers on Facebook