The Oscar's were held last Sunday in the States (Monday morning here) and I was so glad cause we didn't have class but then I thought "There aren't any local channels televising the Oscars" so I got sad and updated myself through Twitter instead. When I got online, I found out that they televised it on Studio 23 but by then my butt was parked firmly onto the computer so I didn't watch. When I checked my Facebook messages the next day, I got one from my friend asking if I'd make a post about my picks for the shows. So, CaLee, here it is. :))
Again I'm quite disappointed about the turn-out fashion-wise this year. :( Trends I spotted were that the gowns leaned towards the lighter colors like nudes, whites, champagnes. There were also colors like blue but Jennifer Aniston's red BALL GOWN felt so out of place. I didn't love her look at all. It was like her waking up one day and playing dress-up with a ball gown!
Anyway, my favorites: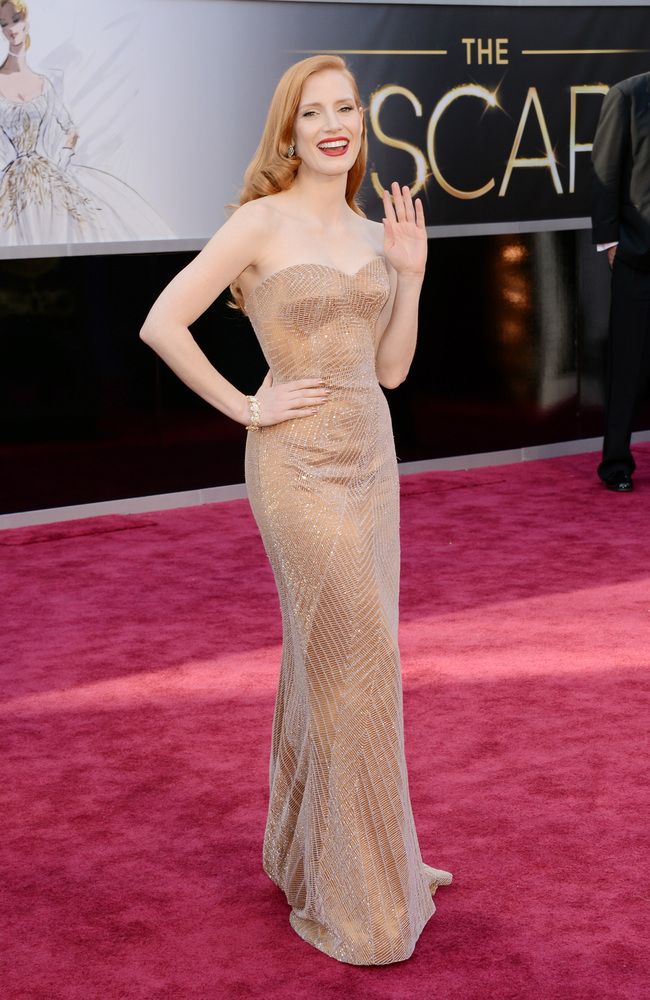 Jessica Chastain in Armani Prive
Total glamour puss!! I loved her look at last year's Oscars and I loved it again too!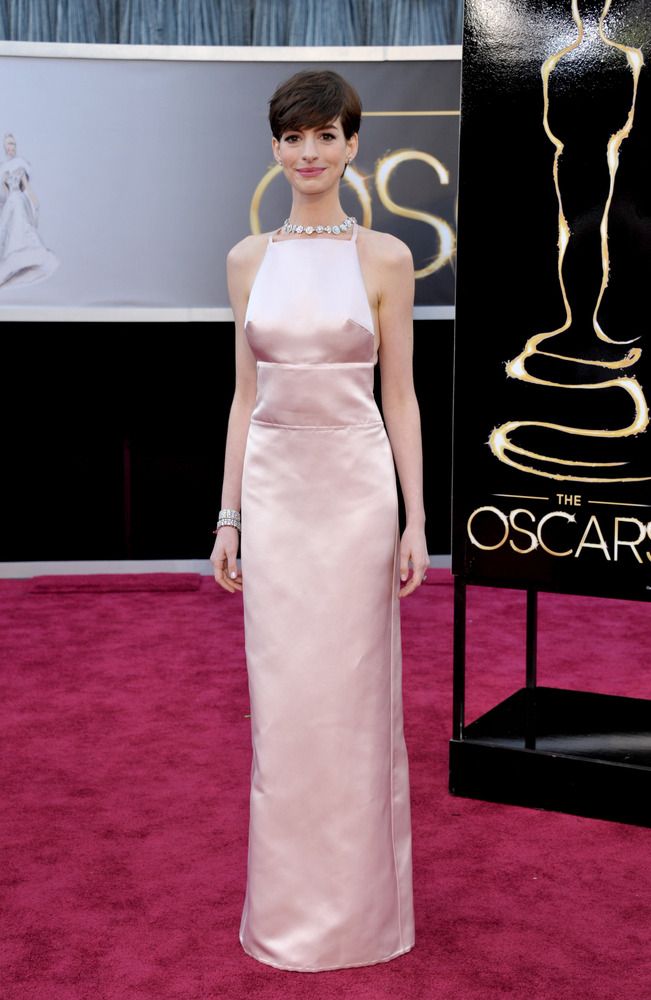 Anne Hathaway in Prada
It was a good and promising look, kind of like her clean Golden Globes one but it was overshadowed by her nipples showing! She won her first Oscar though, so congratulations!
PS. I am SO NOT a huge fan of satin.
Jennifer Lawrence in Dior Haute Couture
What I love about this gown is that it suits her--it really does. I feel like she picked it out cause she liked it, it looks good on her and not because she wants to make a fashion statement. She's honestly not in my radar of actresses that I watch out for (having not watched The Hunger Games); in fact I only recently found out she was in X-Men. But I heard she gives really good interviews so she sounds like she's smart and knows what she's doing. She's 22 and she already won an Oscar (WHAT AM I DOING WITH MY LIFE!!). She's dressed in Dior and has the world at her feet!
Naomi Watts in Armani Prive
I'm not bowled over by the dress but the look is good overall. I love that she still shines through despite her dress being quite overwhelming (metallics have a tendency to do that, right?).
Charlize Theron in Dior
Three words: I. LOVE. HER.
I hate the peplum trend now. I wish it would die down soon because everywhere I look it's peplum peplum peplum (made even worse with the cheap digiprint) but sigh the evil queen makes it look chic. I love how minimalist and clean the whole look is.
Samantha Barks in Valentino
I feel like Eponine could've done a bit more with the jewelry and maybe have gotten a better hairstyle but I love the understated gown. Bahala na basic tignan basta Valentino! And I put this photo in cause her waist is soooo small!!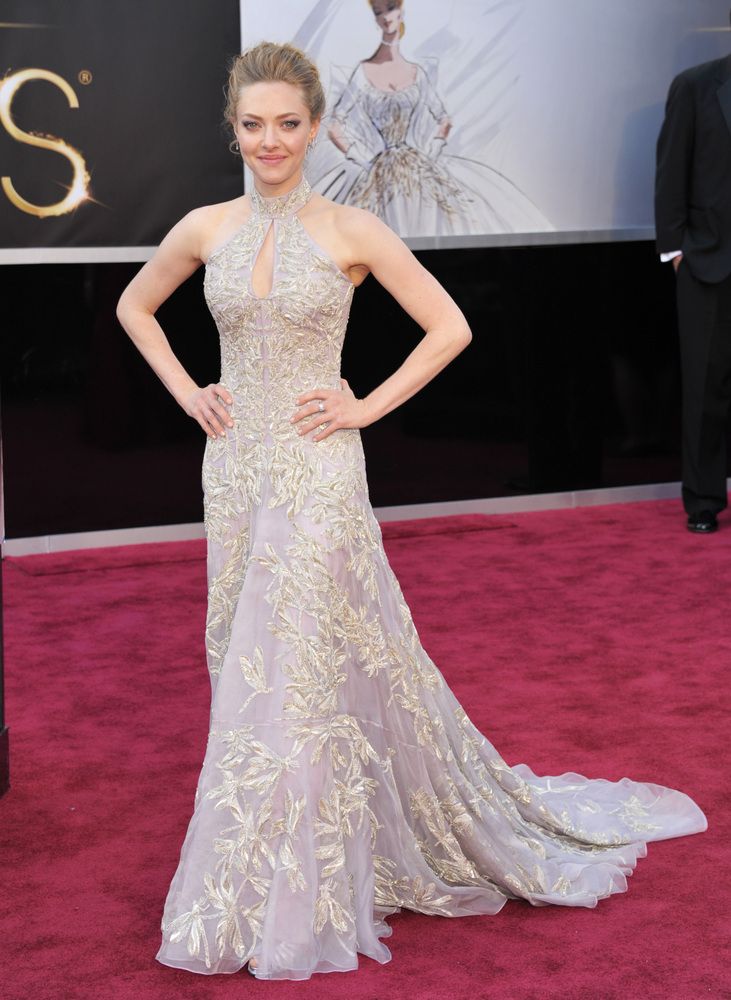 Amanda Seyfried in Alexander McQueen
I love this. She looks so young and glowing! Like Charlize's look, I have no words but her look leans toward a more feminine side while Charlize's is classic/minimalist.
Jennifer Garner in Gucci
I put her look in too as one of my favorites because I currently love purple. (I'm in fact looking for a beautiful purple bag a la PS1 in Orchid which Kryz Uy has!!) Plus I love that smile. It's now hard to believe she was Sidney Bristow on Alias before doing all those kick ass stunts with how feminine she looks here. I love their family. Her kids always look so happy and normal (not bratty). Congratulations to Ben Affleck for winning Best Picture!!!
So there, those are my favorites!
What do you think? What are yours? :)
TWITTER | TUMBLR| INSTAGRAM | PINTEREST | CHICTOPIA
Please like Davao Fashion Bloggers on Facebook