The Oscar's were held last Sunday in the States (Monday morning here) and I was so glad cause we didn't have class but then I thought "There aren't any local channels televising the Oscars" so I got sad and updated myself through Twitter instead. When I got online, I found out that they televised it on Studio 23 but by then my butt was parked firmly onto the computer so I didn't watch. When I checked my Facebook messages the next day, I got one from my friend asking if I'd make a post about my picks for the shows. So, CaLee, here it is. :))
Again I'm quite disappointed about the turn-out fashion-wise this year. :(  Trends I spotted were that the gowns leaned towards the lighter colors like nudes, whites, champagnes. There were also colors like blue but Jennifer Aniston's red BALL GOWN felt so out of place. I didn't love her look at all. It was like her waking up one day and playing dress-up with a ball gown!
Anyway, my favorites: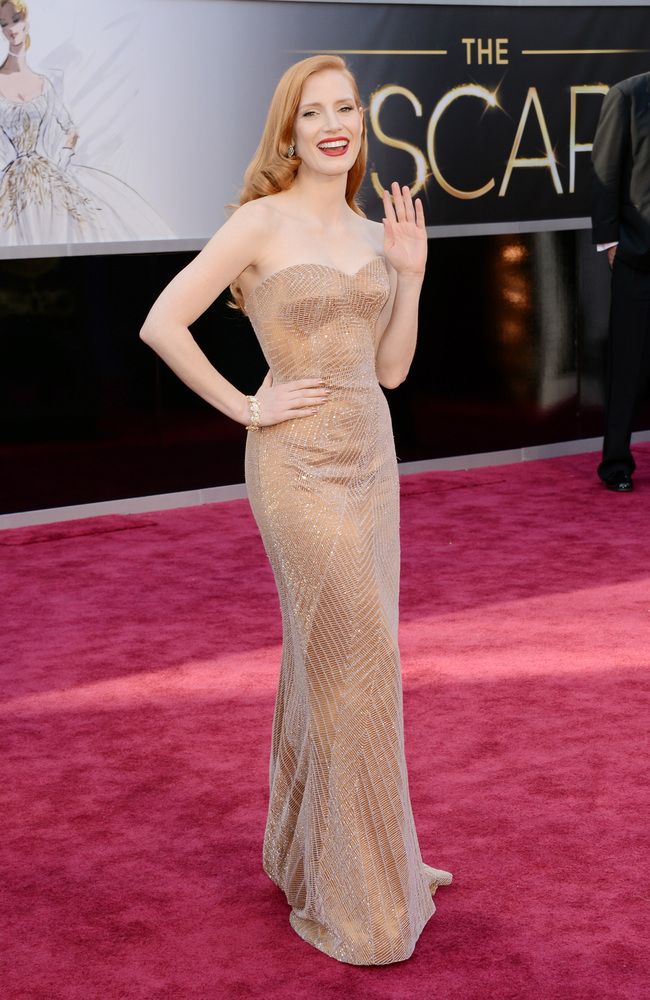 Jessica Chastain in Armani Prive
Total glamour puss!! I loved her look at last year's Oscars and I loved it again too!