Hello again!
Here I am, back with another edition of SR picks, this time for the Met Ball.
The Met Ball is said to be the East Coast's version of the Oscars. This is hosted by Vogue, with the Anna Wintour overseeing the guest list and what not, so you're sure everyone coming will be in their best!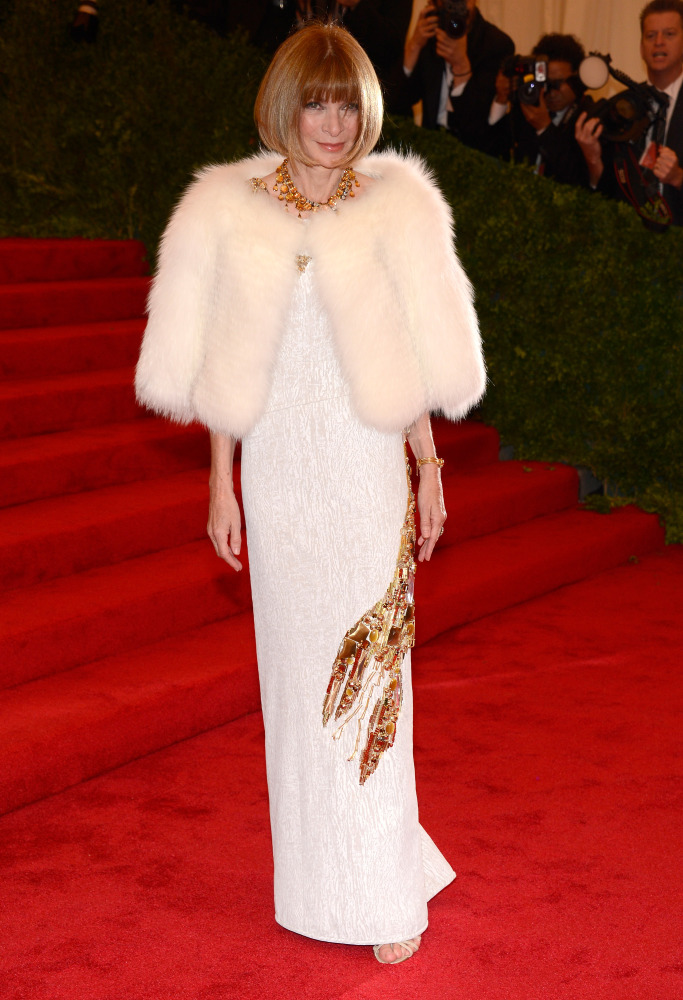 Anna Wintour in Prada
I love this dress. So chic!
Where can one think of wearing a fur cape and not look stupid? Why of course to the Met Ball!
Wait, is that a lobster right there?! The dress is just magnifique! Classic with a quirky twist.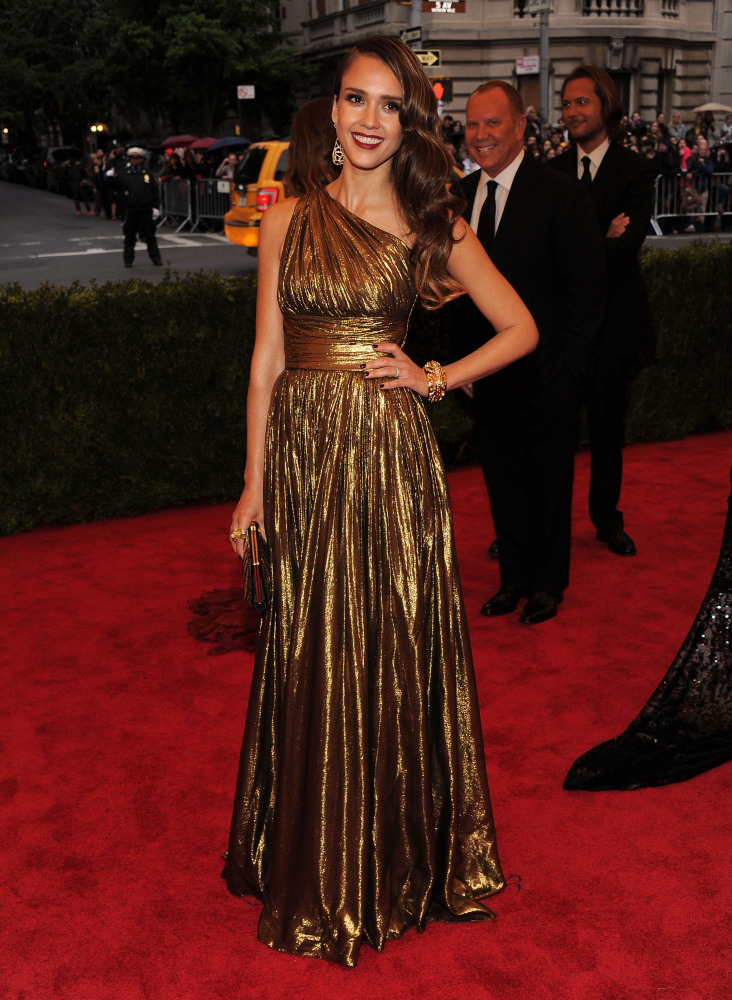 Jessica Alba in Michael Kors
This is quite an unflattering color to wear, in my opinion because the fabric looks (for a lack of a better term) cheap. Props to Jessica Alba, whose bronzed beauty complemented the gold color of the dress. I also love the styling--the old Hollywood feel was the way to go!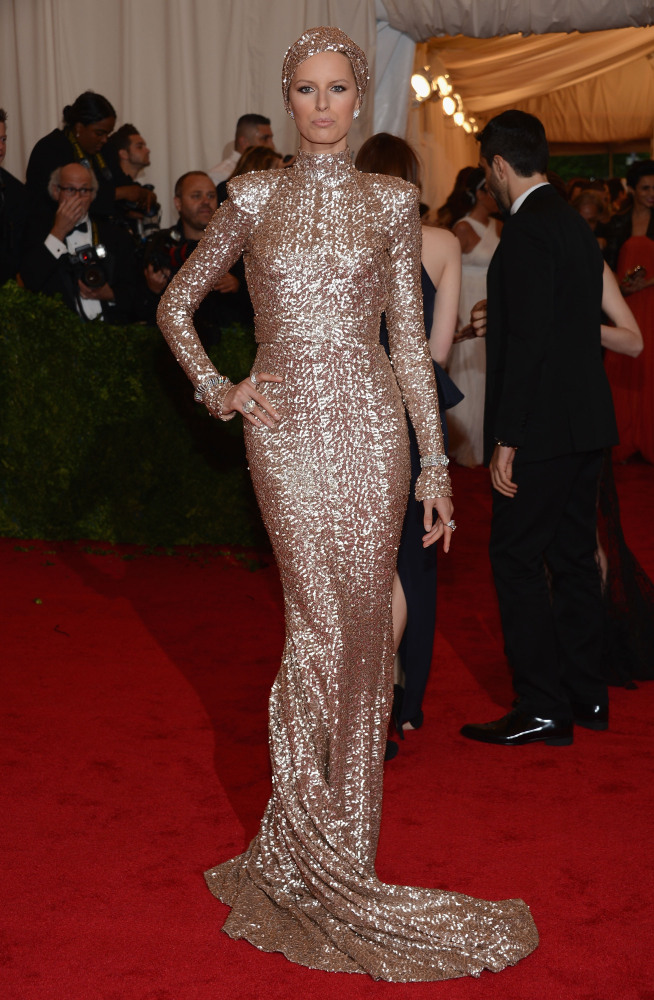 Karolina Kurkova in Rachel Zoe
For some weird reason, I can't take my eyes off this dress and this look.
This reminds me of the 1920's, the most glamorous era in fashion ever, I think. Karolina's amazing facial bone structure comes out beautifully as well.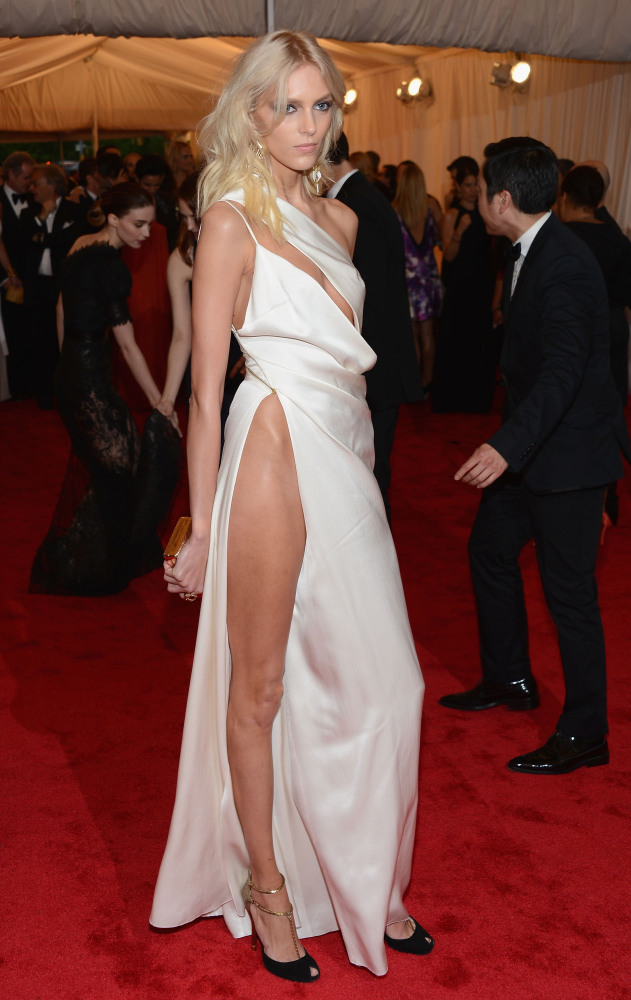 Anja Rubik in Anthony Vaccarello
If you've got it, flaunt it!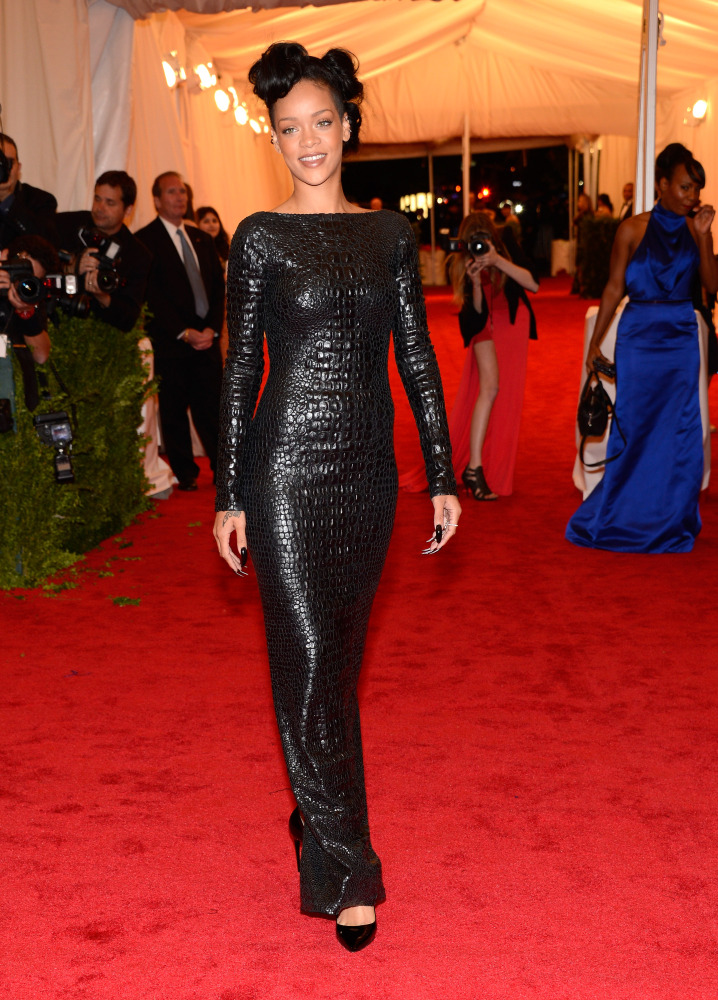 Rihanna in Tom Ford
Reptile prints in a classic cut? Classic with a twist! Winner!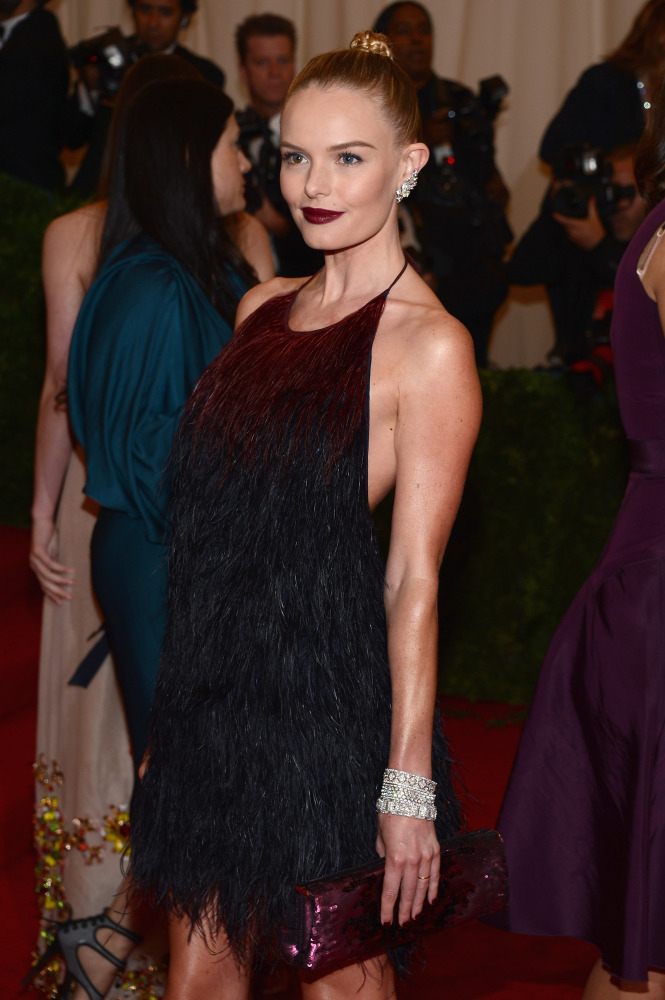 Kate Bosworth in Prada
I love this feathered dress! So flapper! Very 1920's as well :)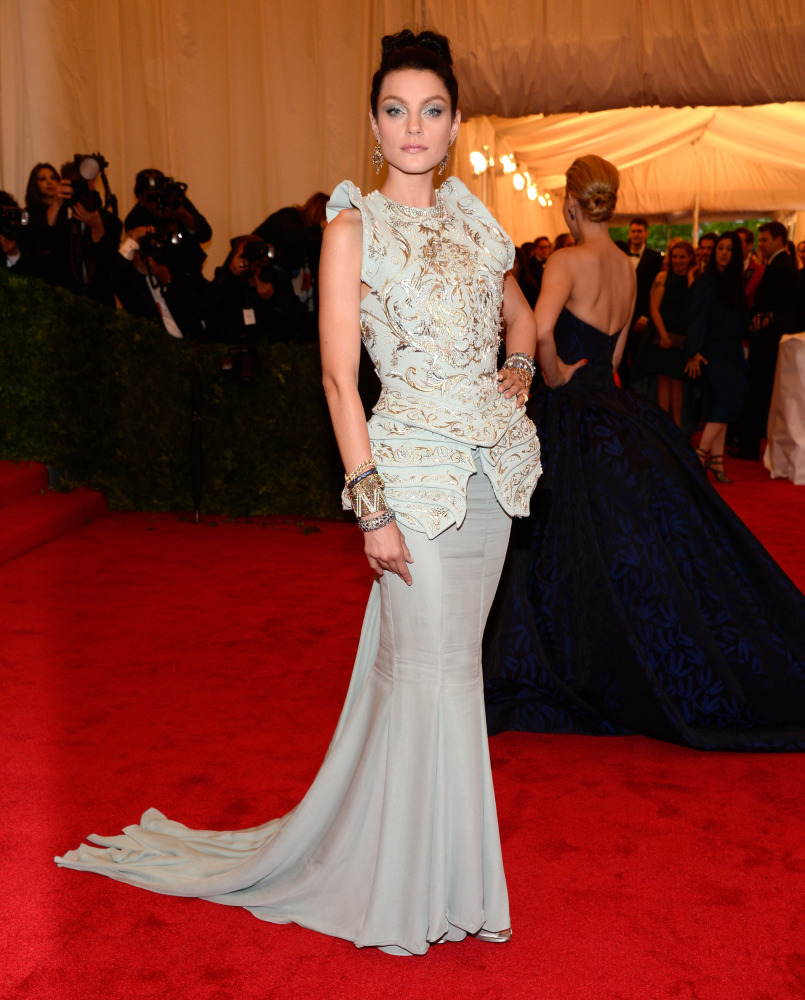 Jessica Stam in Dior
For some weird reason, I love the samurai-like vibe this dress gives off.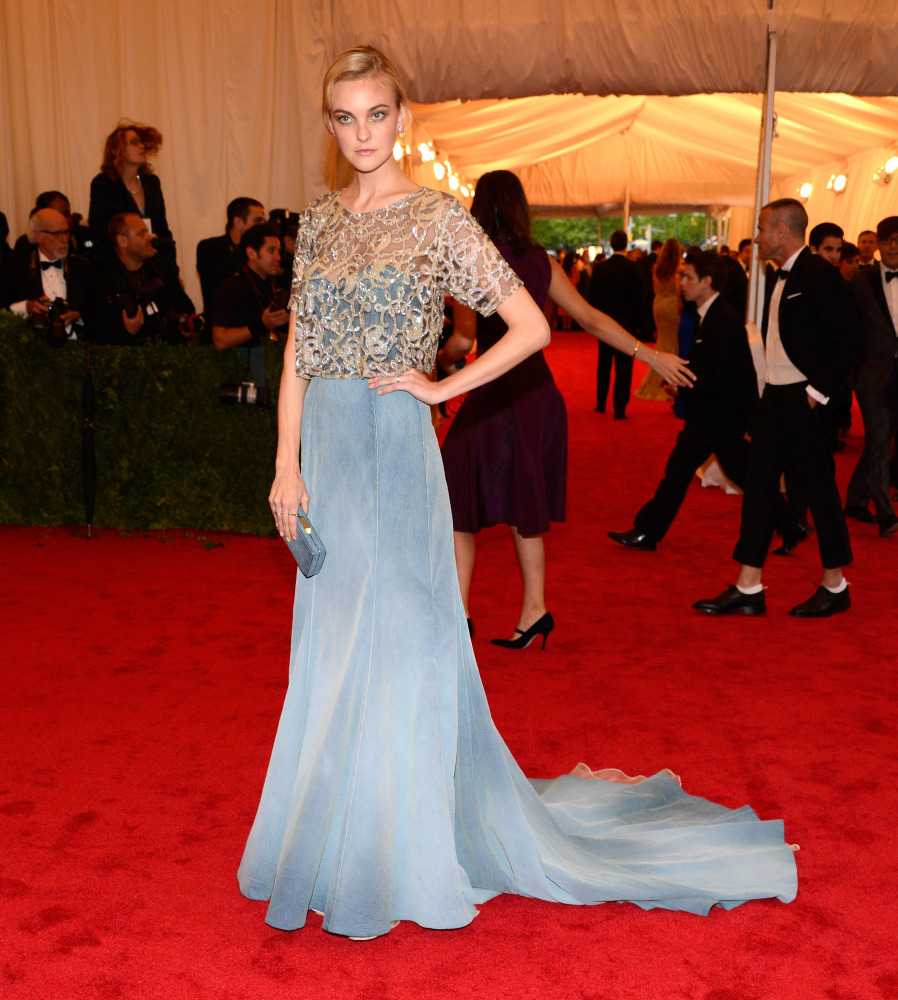 Caroline Trentini
I like the sheer cover-up. It goes so well with the sky blue dress :)
It looks effortless and I love the whole vintagey feel.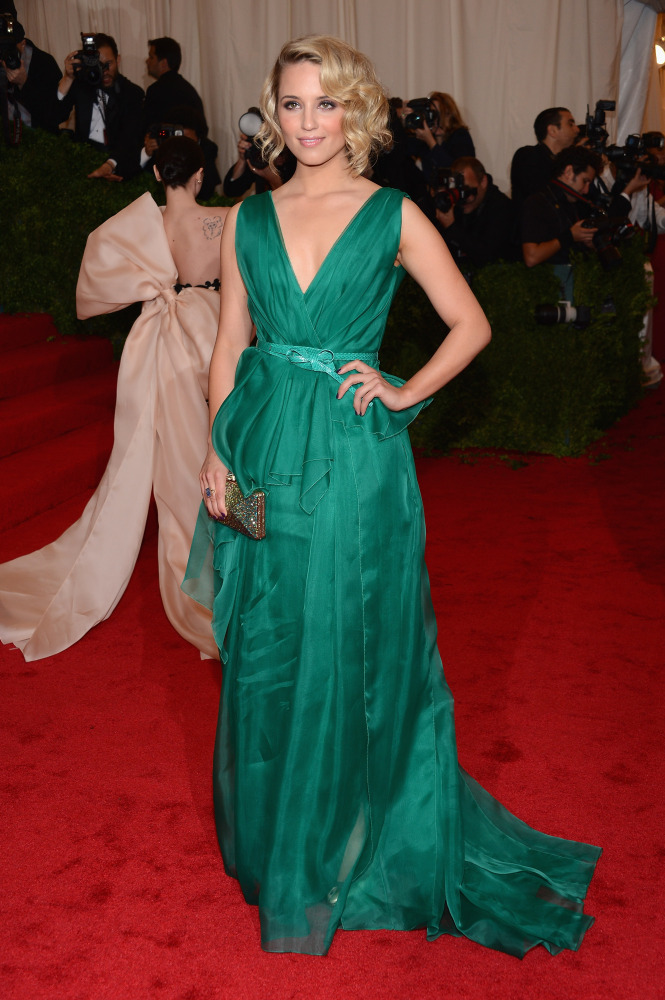 Dianna Agron in Carolina Herrera
Love the color and femininity!
And I love how Dianna Agron's usually angelic look gets a bit more edge!
Lastly,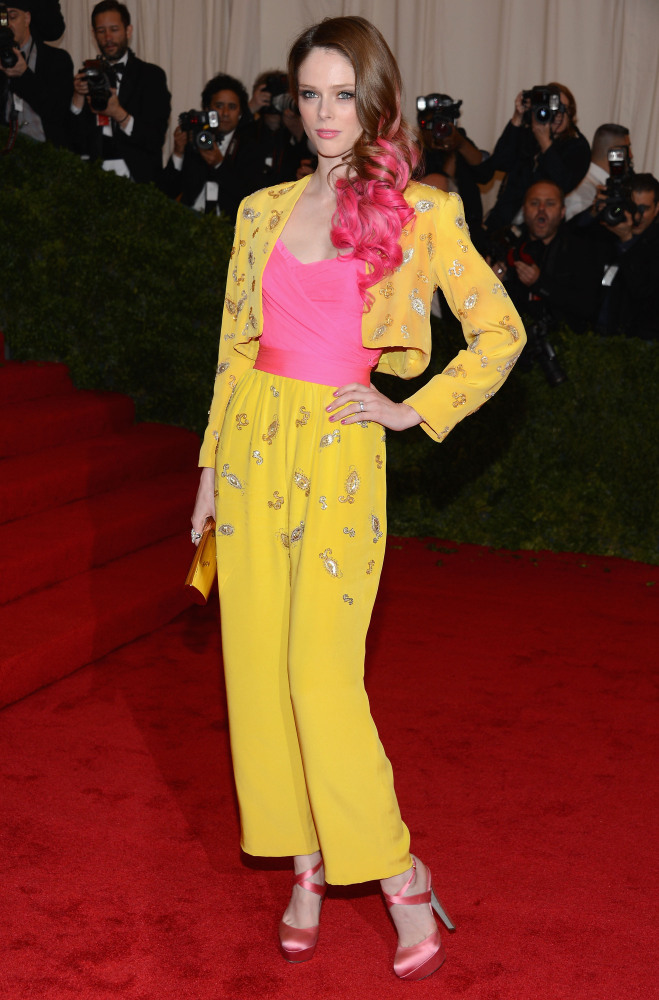 Coco Rocha in vintage Givenchy
Before you say anything, I'll have you know this was the Elizabeth Taylor's once.
So, what do you think? :)