On the occasion of their first wedding anniversary, I am going to write about some 10 of my favorite Kate Middleton looks.
10) wearing Luisa Spagnoli
There's something about red coats being chic forever.
This look reminds me of something Jackie O. would wear.
9) At Birmingham
Kate Middleton in something military-inspired.
8) Kate gives her first public address
She wears her mom's Reiss dress from 2008. Recycling fashion? That's hot.
7) Joseph 'Vanessa' dress for the Levis Community celebration
I just love the simplicity of it all.
6) Arriving in the USA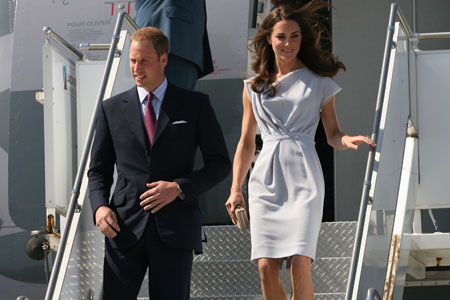 Arriving in style, I say.
5) In Matthew Williamson at the UK Premiere of 'African Cats'
I love the little tribal-inspired accents that add a pop of color to this nude dress.
4) Her reception dress
Love the silver belt cinching the waist and I love the furry shrug!
3) Her Issa engagement dress
This dress is now part of history. Nuff said.
2) Jenny Packam at a Charity Gala
This gown made her look so regal and beautiful. It's my absolute favorite dress on her.
1) Her Alexander McQueen wedding gown designed by Sarah Burton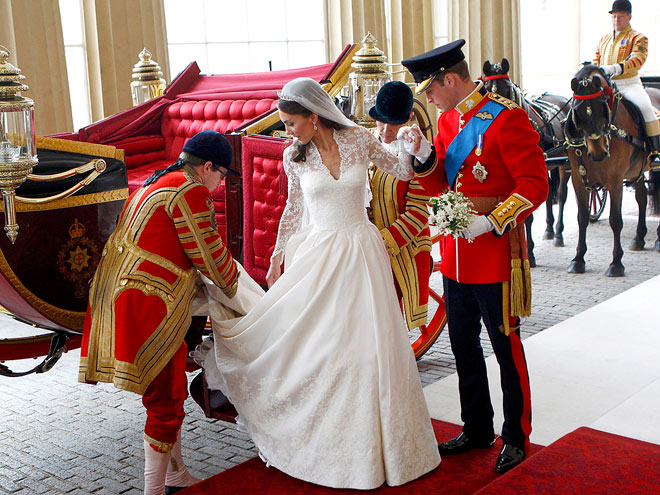 Personally, I liked her reception dress better, especially with the fur shrug.
But, this. This dress was the dress of the decade, century even.
For hopeless romantics like me, this dress is a symbol that fairy tales are real.
To quote Julia Stiles from The Prince and Me, "..there really is a handsome prince"