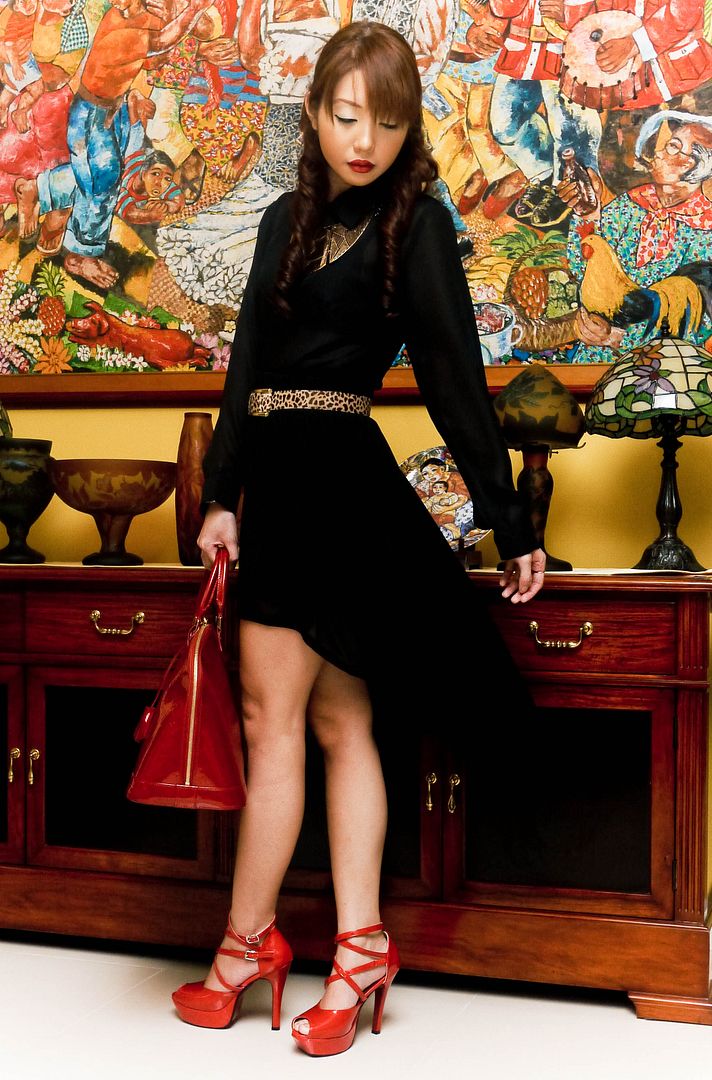 (Photos from their blogs)
Mullet skirts are skirts with an uneven hemline. The front part is shorter than the back, exposing the front legs. It highlights a great set of gams but I was thinking it could also be a great style of skirt for us big-bottomed girls. Usually, I have the problem of a longer skirt front than the back. If the back was longer to begin with, the skirt might end up looking the same length, right? Haha
Anyway, been spotting these around the blogosphere lately--especially on the blogs I am on the most. I love how
Patricia Prieto
paired her bright skirt with a basic white tank top--it's trendy yet classy. I also love
Vern Enciso
's reptile print one--reptile prints are all the rage this year.
Joanna Ladrido
made hers dramatic; perfect for evening dates and events.
Camille Co
wore hers to the Project Runway episode where she was a guest judge, which was filmed back in November. Amazingly, the look still is apt for summer. I love the tribal print top. :)
Another way to wear your mullet skirt is as a cape. Take ideas from
Mia Durano
during the first Bloggers Soiree (read
here
).
So, how are you wearing your mullet skirt? :)