We just have the weirdest 'trips' that when we look back and reminisce, we tend to cringe and laugh at ourselves! Well, we just turned 20 in 2011 and now we think we're so cool, mature and grown up! But seriously, we really did some pretty funny, cringe-worthy shit, one of which I'm going to share: Our 19 things to do before turning 20 list.
As the name implies, it is a bucket list of stuff we should do before turning 20. I'm sharing this to you because it's given me and my friends a few good laughs, and I hope it will inspire you to make a list and have a few laughs with your friends as well. Plus, this is me saying goodbye to parts of our old, immature selves and hello to a fresh mature 2012.
*I modified the original list to fit what I would like to do before turning 20.
**Bold-facing all the stuff I got to do
1. Date with a guy (with matching hatid/sundo in a car)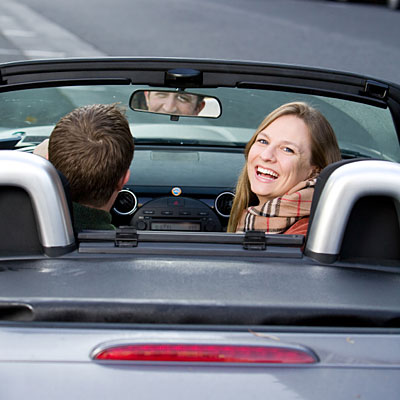 2. Buy a Gadget
- I bought a phone with my own money when I actually reached 20 years old.
3. Roadtrip (where one of our friends would be driving)
4. Go back to Baguio
Sad we didn't get to hop on a bus and go to Baguio. Cindel and I had a roommate 2 summers ago from Baguio, ate Apple.
5. Run 1 round around the Oval (with no stopping)
-Ah, how I miss you empty acad oval near Eng'g! Of course I wasn't able to do it, I get short of breath! But seriously, I shall attempt to do it once I'm fitter!
6. Try a part time job
-Cindel and I have tried tutoring :)
7 .Go to a Club
-So happy I got to party with my ChE 08 friends ;-)
8. Volunteer
-Helped during Ondoy days. It was such a good feeling!
9. Surprise trip home
-What I did was I showed up home a day before I told my parents and siblings I would arrive. My brother was so happy to see me! Glad it all worked out!
10. Ask a guy out
-Sadly, I am very much shy and very much old school to have done this.
11. Watch a TV show live
-My friends and I watched Party Pilipinas a few days before Mithi turned 20! Mithi was in a rush to cross off tons of stuff off her list, being the first one to turn 20. So, one weekend, we crossed 3 things off our list!
12. Have a cultural trip
-We went to Ongpin, where Mithi and Heidi ate Soup #5. I didn't put that on my list cause I wouldn't in a million years dare to eat cow testicles! But yeah, it was a cultural food trip! Ate so much for less than 500php!
14. Learn how to drive (and with a license before we turn 20)
-Sadly, I don't know how to drive, much more get a license! This, I've been bugging my dad for 4 years! (Yes, since I was 16) Someone teach me?
15. Go to an amusement park
-My roommate lives in Laguna, I have friends from Laguna, but I have never been to Enchanted Kingdom. I haven't even been to Star City! And no, even the Mary Rose Carnival every December near NCCC mall, I haven't been to. It's sad cause I love carnival photos. :(
16. Sing in public (Rockeoke)
-I have sung in public, for school programs and stuff but I wonder how it would feel if I were to do it with a live band. Yes, I'd love to have my rock star dreams come true! Anyone know a place in Davao?
(personal change in the list)
17. Get a scholarship or go on an exchange program
-I was a DOST scholar for 3 years. And Mithi and I joined AIESEC to get to go on exchange, but we didn't get in :(
18. Slim down
-Obviously, still hasn't happened.
(personal change)
19. Join an org
-I have been meaning to join UP KEM since freshman year, but I was always scared to. On my third time to apply, I finally finished the application process. And because of that, I was able to meet these guys :)
Hope you were entertained by my lengthy post. Because of that, I realized that I had a great 2011. Looking forward to an even better 2012!
Much love. Enjoy the rest of 2011!