Another week passed! Here is another list of reasons to be grateful. :)


1. FOUR NEW FOLLOWERS!
I got four follows in a day! Yipee!
Thank you guys!
Because I am super grateful that someone appreciates my random ramblings,
I will promote your blogs here! :-)
2. A really nice text from a friend
I was at the airport, ready to board, when I got a text from my friend saying,
"Have a safe flight! See you when I see you! Haha.
Balik ka sa engg week!"
(Come back on engg week*)

To know where I am coming from, you must know my friend. He is not exactly the touchy feely emotion-showing kind of guy, so some semblance of humanity is a HUGE deal. Besides, he was the only one thoughtful enough to text me.
3. FHM Dinner
FHM stands for Farrah,
Heidi
,
Mithi
. There are actually 5 of us in the group, but we 3 tend to go out more often, hence the name FHM. The night before I left for Davao, we had dinner at
Wicked Kitchen
in Katipunan.
I availed of their Wicked Weekday promo wherein there are certain orders that come with a solo version of their best-selling dessert, Gluttony. I ordered The Ex's Lasagna.
Here is my solo Gluttony! Yum!
Two of my favorite sinful things--chocolate chip cookie and vanilla ice cream!
Heidi
got the Crab Omelette.
Mithi
wasn't feeling that hungry so she got the Asian Chicken Salad and Kiwi Juice.
It's kind of sad how I only got photos of the food and not of us. :(
4.
Dorothy Perkins in Davao!
I know, I know. I'm late.
Dorothy Perkins' branch at Abreeza Mall, the first one outside Metro Manila, opened its doors to the public on August 20th (a good 3 days before I left) but I only chanced upon it now. It's located near Payless, at the very corner so I did not see it til before we left. Of course, I did not pass up the chance to fit some of their clothes! They still have Manila prices though, but irregardless, I am SOOOO happy DP is in Davao! Take note that they are up-to-date with their collection! Score!
When I was in Manila, it was one of my go-to brands. I love their basics, dresses, bags and blazers! I also love the fact that now I am here in Davao, I can
probably
buy more expensive pieces cause my dad's here. *
ahem ahem* :-)
5.
14.6 kgs!
No, I did not lose that much weight. This is how much my baggage weighed at the check-in counter at the airport. I was nervous that I'd get excess baggage cause I actually packed my pillow in my suitcase. Good thing it didn't go over the allotted weight!
6.
Lost 4lbs!
Speaking of weight,
I LOST 4 LBS!!!
I thought I'd gained over my 2 week vacation in Manila cause my
tita
Ana cooks the best food. I reckon it was offset by all the walking I did in school. :-)
7.
My sister got a new laptop
My dad surprised my sister one night. When she got home, a brand new laptop was waiting for her in our room. My sister, who got in tired, started dancing around and hugging everyone! I could really feel her happiness, so much that I almost cried. She really deserves it.
8.
A new phone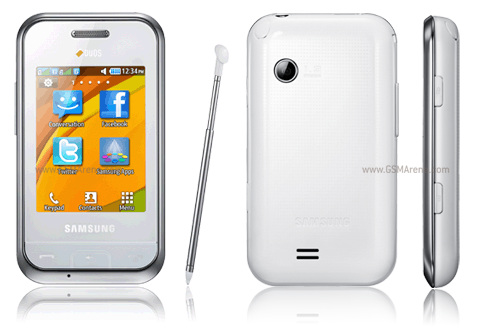 My dad also got me a new phone yesterday: a Samsung Champ Duos.
I don't know what he ate for him to buy me a new phone, especially when I didn't even expect to get any but YAAAY! Thank you dad! :-)
I like this cause it is dual-sim and Wi-fi capable!
9.
Meeting The Walking Recessionista
Yesterday I was able to meet
The Walking Recessionista
, aka my friend Cheyser!
After about a year of communicating through texts, chats and tweets, we finally got to meet each other! It wasn't a huge affair, she actually saw me first and stopped me! We chatted for a bit only cause she was gonna watch a movie. She's such a sweetheart, very humble and soft-spoken. I hope we get to hang out more soon! :-)
10.
Having gotten to know someone like Bryan
This morning when I woke up, I was shocked to have received a message from my friend Christia who said our orgmate and friend Bryan
passed away due to an accident
. I'll tell you one thing, this is the first time anyone remotely close to me has died. My grandfather died when I was a baby so I did not feel the grief. This one hurts because I just saw him a few days ago, and he celebrated his 20th birthday a good 10 days ago too! :-(
Despite all the grief and the sadness, I am still thankful that I was able to meet someone like Bryan, that the Lord allowed someone like him into my life. He was cheerful, funny, friendly, hardworking--we used to call him Mr. Perfect. I am grateful that this is a way of God to tell all of us that life is short, and we should make the most of it. I am grateful that Bryan is at a better place now.
Let's please pray for him.