Another week, another edition of Grateful Sunday! I wonder if this section makes your Sundays brighter. I would love to hear from you!
1. Fall Programming!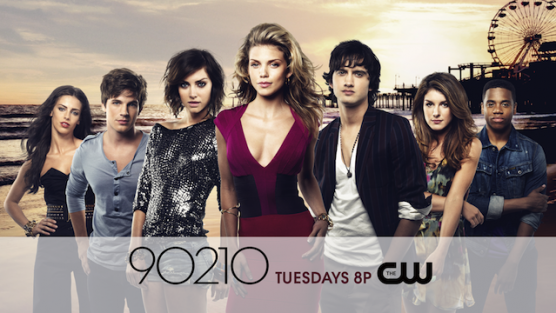 September's here again, which means series! For me, it started with 90210 season 4 on Wednesday, ANTM 17 on Thursday and The Vampire Diaries 3 on Friday.
J
Excited for Gossip Girl on September 26th!
2. The smell of new books!
I bought a couple of books a few days ago, just so I don't get to spend all my time online. I finished one already, and started to read the other one yesterday. That is, after sniffing at it for a few minutes! It's weird, I know, but every bibliophile will agree with me that the smell of books is just pure love. It really is a simple joy, an instant pick-me-upper.
3. Getting a massage
After promising myself to get one for about a year now, I FINALLY GOT A MASSAGE! I remember telling myself to get one come sem break, come Christmas, come Summer, but it never happened! I finally got one a few days ago.
4. Getting free load
Globe sent me load a few days ago! At first I thought it was a mistake, but then I found out it was from Globe. Apparently, their system wonked out again and ate up my load. Funny thing is, I never noticed. So, yay for honesty.. and an extra 50php!
5. New Bras!
It's weird but if you knew how hard it is shopping for a bra in my size, this is something you'd definitely be thankful for! My mom and I found Triumph bras that fit us perfectly for 150php each! Hoard!!!!
Seriously.
Just today, I took a bath, using the water my dad saved without knowing that my dad saved up the water in the pail for a good 3 hours. :( I was scolded of course, thinking "screw this, why is the water so slow?" but then I remembered how other provinces don't even have potable drinking water. So, water may be 3/4 of the world, but we still shouldn't take it for granted.
7. Clingy friends
Our friend Nestor's mom chatted me up one night and she asked me how life was. I told her my sitch and she said "
Iniwan mo si Mithi",
which I found funny. I told Mithi this of course, and we both agreed that we really were (are) clingy friends. :)
8.
UP Pride
We all know that Shamcey Supsup brought home a 3rd runner up spot from the Miss Universe pageant. And then, just yesterday, the UP Pep Squad
SWEEPED
all the awards at the 2011 Samsung Cheerdance Competition. Can anyone say UP Pep Swag? Score!