I am looking forward to September 26th!
That's when the fifth and newest season of Gossip Girl begins.
TV Fanatic
just released some sneak peek photos of the first and second episode. The first episode is entitled "Yes, Then Zero", and will show what our favorite It-Girl Serena van der Woodsen has been up to in California.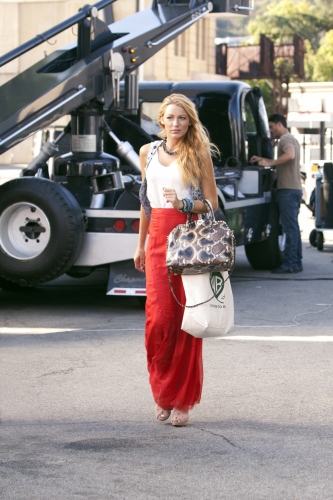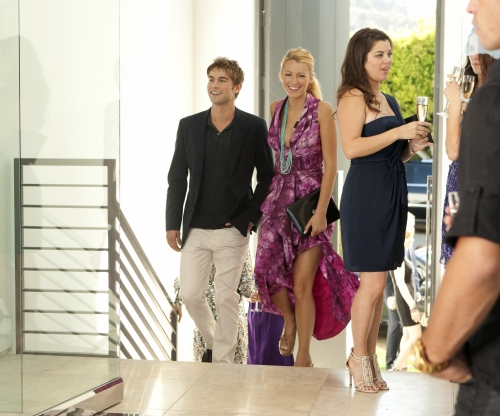 Serenate go to a party
I have always been partial to Blair's ensembles, but lately, I have taken to Serena's style. She just always looks so effortless yet polished. It's like she threw on the first thing she saw, and by virtue of her being gorgeous, the clothes just naturally look good on her. It's that je ne sais quoi It-Girls have.
Kate Moss is like that.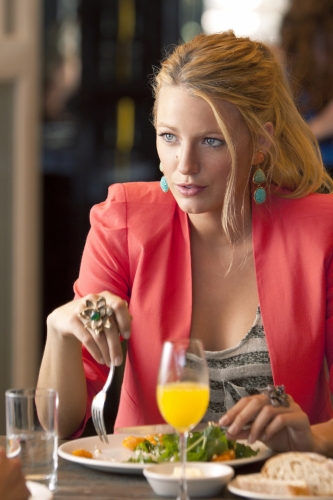 from the second episode
The second episode is entitled "Beauty and the Feast".
The previews on
TV Fanatic
show Serena hanging out with her so-called cousin Charlie/Ivy.
love that whole subtle mixed print thing going on
*pictures from TV Fanatic
Did you notice how Serena is wearing mostly turquoise accessories? She's also sporting red pieces, mixed prints and is that a tribal print dress (and vest)? I love how her red blazer complements that turquoise bag. I wore a red and turquoise outfit to the ADHOC party last Saturday. Does that mean I'm on trend? I didn't even see the previews until now. Score! :-)
Are you excited for GG season 5 too? :-)